Florence Area Business Resources 226 Azalea 541-997-7075
Dining Back to Top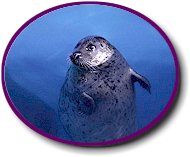 Eat and Treats - Florence, Oregon
Accountants Airlines Apartments Attorneys Auto Dealers-New Auto Dealers-Used Banks Auto Repair Beauty Salons Books-New Churches

Florence - Traveler's Cove Cafe & Import Shop
Stop at this seaside restaurant while traveling along the Oregon coast. Provides scenic photos of the area.
Oregon Pacific Banking Company - apply online for a loan, order checks, get rates, mortgages, trust and investments.
Florence Oregon Business Directory
Florence Oregon Business Directory

Anglers Manufacturing - Outlaw Baits - Florence Oregon
Makers of Bulk lures for the fishing industry

Berg Auto - Florence
Dealership offers discount and fleet pricing on a variety of General Motors and Chrysler automobiles.

Bobs Dry Cleaners- Florence Oregon
We are a full service Dry Cleaners located in Florence, Oregon.

Vintage Prints
Located in Old Town

The Sand Ranch
Bulk and bagged sand for pickup or delivery located in Florence.

Milton Greene, Inc. Archives
Photographs of famous people.
Lodging Back to Top
Property Management
Elson Shields Property Management
Company provides rental property management services in Florence, Oregon. Inquire about residential or vacation rentals.

Vacation Rentals
Beach House for Rent in Florence, Oregon
Known as the City of Rhododendrons, Florence, Oregon is where this beach house is located and available for rent weekly or monthly.

Vacation Coastal Hideaway for Rent in Florence
Cozy coastal vacation rental located near the beach in the artistic resort town of Florence on the scenic Oregon coast!

Rosebud Vacation Rentals
Built on a cliff overlooking the ocean, this vacation cottage on the Oregon Coast features scenic views and a secluded getaway.

Florence, Oregon Vacation Rental: Woahink Lake
Florence, Oregon vacation rental on Woahink Lake.

RV Parks & Resorts Back to Top
Lakeshore RV Park
Four miles south of Florence, this RV park offers 20 sites and various amenities.

West Lake Resort
Six miles south of Florence, this resort offers furnished cabins with kitchen facilities.

Woahink Lake RV Resort
Full-service RV park adjacent to the Oregon Dunes recreation area has 78 hookup sites, restrooms with showers and a game room.

Happy Place RV Park
Welcome to Happy Place RV Park located on the beautiful Florence Oregon coast.

Bed & Breakfast Back to Top
Lighthouse Inn
Rustic inn features knotty-pine decor and three stories of guest rooms.

Edwin K. Bed-and-Breakfast
Features six guest rooms with private baths in a turn-of-the-century home.

Oregon - Carl G. Washburne Memorial State Park
Explore tide pools and watch for elk in this 1100-acre park located 14 miles north of Florence.

Heceta Head Lighthouse Bed-and-Breakfast
View photos of this renowned lighthouse and its guest rooms. Read general lighthouse information, and obtain reservation policies.

Blue Heron Inn Bed and Breakfast
Bed and Breakfast Inn. The Blue Heron located on the central Oregon coast in Florence.

Hotels/Motels Back to Top

Florence, Oregon Hotels
Hotel Search Results

Holiday Inn Express-Florence Oregon
The Holiday Inn Express in Florence opens door for you to the grandeur of the Oregon Coast.
Parks & Recreation Back to Top
Oregon Coast Lighthouses
See great pictures of lighthouse along the Oregon Coast.

Sandland Adventures
Rent a vehicle or take a guided tour of these Oregon sand dunes.

Sand Dunes Frontier & Theme Park
1st Traveler's Choice Sand Dunes Frontier & Theme Park

C & M Stables
Gallop across the beaches of the Oregon coast, north of Florence.

Birding on the Oregon Coast
Gives a thumbnail description of several birding places along the Pacific coast of Oregon.

Dahlia's Secret Garden
Scan the array of garden gifts. Note the fact that this vendor offers Burt's Bees products.

Westward Ho! Sternwheeler
Oregon company offers riverboat cruises on board a historic stern-wheeler down the Siuslaw River and along the coast. Contact info is shown.

Siltcoos Lake, fishing, boat rental
Siltcoos Lake Florence, Oregon Siltcoos Lake is located 6 miles south of Florence in the Oregon Dunes Recreation Area.

Convention and Conference Center, Theater,
Florence Convention and Performing Arts Center

Oregon Hiking Trails
Pick a back packing trail or a hiking trail.
Professional Back to Top
Florence Bookkeeping Services (541) 997-7075: Full cycle accounting, payroll, QuickBooks consulting & notary. Email Tiffany Virili at tiffany@oregonfast.net .
Real Estate Back to Top
Florence Oregon and Oregon Coast Real Estate
Florence Oregon and Oregon Coast Waterfront Real Estate Guide, with oceanfront, ocean view and other water related properties on the central Oregon Coast

Florence Oregon, Real Estate Guide
Guide to Properties and Real Estate in Florence Oregon

RE/MAX, Sybil Calhoun
Sybil Calhoun assists real estate transactions in Florence, Oregon.

TR Hunter Real Estate
Search for properties in Florence, Oregon by price range and property type.

Prudential Pacific Properties
Central Oregon coast Realtors list waterfront properties, commercial lots, vacant land, and subdivision and gated community homes.

Action Real Estate on the Oregon Coast
Action Florence Oregon serving Oregon Coast cities and towns Real Estate on the Oregon Coast.

Central Oregon Coast Guide to Homes ...
An independent real estate brokerage specializing in real estate in Florence Oregon

Coldwell Banker Coast Real Estate
Cold well Banker Coast 100 Highway 101 P.O. Box C Florence , Oregon 97439 Tel: (541) 997-7777 Fax:
Shopping Back to Top
Old Town Florence - Specialty Shops
Old Town. Over 60 shops and restaurants to explore!

Raindrop Factory Glass Sculptors - Frames
We are glass sculptors famous for our crystal Oregon Raindrops. Shop Online or visit our workshop in Old Town Florence, Oregon

Traveler's Cove Cafe & Import Shop
Stop at this seaside restaurant while traveling along the Oregon coast. Provides scenic photos of the area.